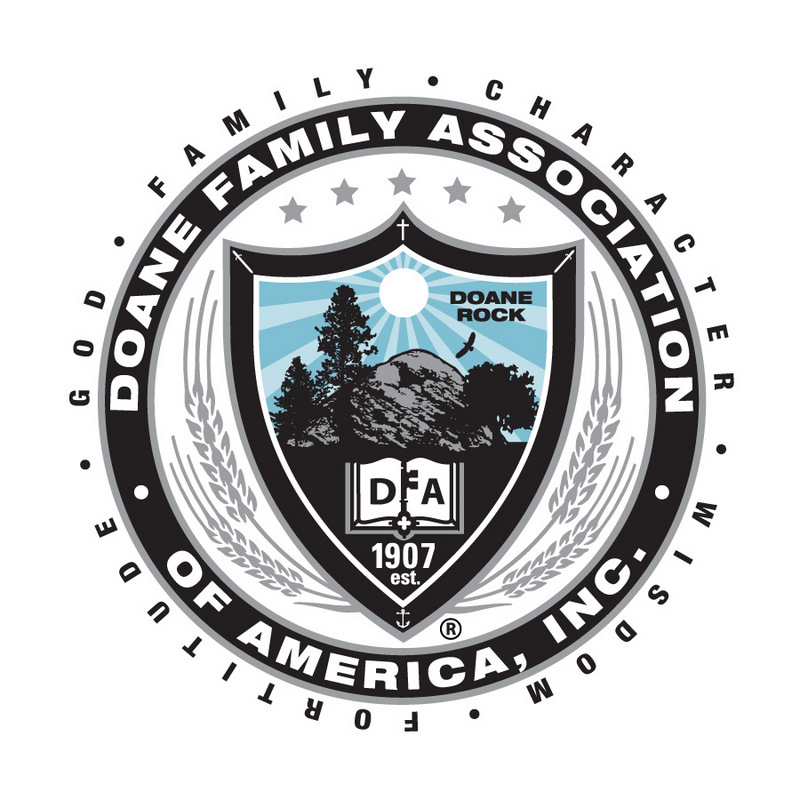 Home
Contact Us
Doane College
Membership
Genealogical Information
Calendar/Events
DNA Project
DFA Chapters
Who was Deacon John Done?
DFA Publications
DFA Bylaws and Constitution
People Places Things
The DFA Logo
Doane Family Foundation Scholarship
DFA Reunion Pictures and Papers
Who was Deacon John Done?
The Y-DNA Project:

The John Done Research Committee seeks to discover a family who shares an ancestor with Deacon John Done in England. We hope to find a family, not descended from the Deacon, but with roots in England (or elsewhere). That family's pedigree would suggest where to look for the Deacon's roots. The search continues.


Many DFA members wish to confirm their descent from the Deacon.
John Done DNA Research
You are encouraged to participate in the Family Tree DNA's Doane Group Project, FamilyTreeDNA. The Doane Group Project is administered by a member of the DFA's John Done Research Committee.

Projects create opportunities for people to work with others to explore their common genetic heritage. Family Tree DNA encourages customers' participation in projects. Membership is free and voluntary. Members may join or leave a project at any time, however, it is important to note that while Family Tree DNA does not impose a limit in the number of projects one can join, we will not tolerate joining multiple projects with the purpose of data mining or finding information that is not relevant to one's personal ancestral origins. Family Tree DNA reserves the right to remove people from projects at its sole discretion or if it feels that a participant is abusing the system in a way that may infringe another participant's privacy.
2010 SOUTHERN OR EASTERN EUROPEAN ORIGINS? The MAJOR DOAN(E) FAMILY Y-CHROMOSOME DNA HAPLOGROUPS
BY JAMES E. DOAN Ph.D. Professor of Humanities,Nova Southeastern University.
This paper traces the various genetic groups, or haplogroups, which have been found in the y-DNA (male chromosome) tests conducted for members of the family.
TO CONTACT THE JOHN DONE RESEARCH COMMITTEE CLICK HERE